Hello there
We are working on a new application with Reachy so he can detect when people wear mask and distribute them.
Here is a teaser:
The most difficult part is definitely the distribution but we have managed to have an efficient and robust grasping of each mask.
We've 3d printed a new left hand to stock masks and added rubber material on the right thumb. Then, like human do, Reachy slides his thumb to pull one mask and just close the gripper to grab it. It works surprising well!
And you know what? The exact same code and hardware work for flyer distribution as well!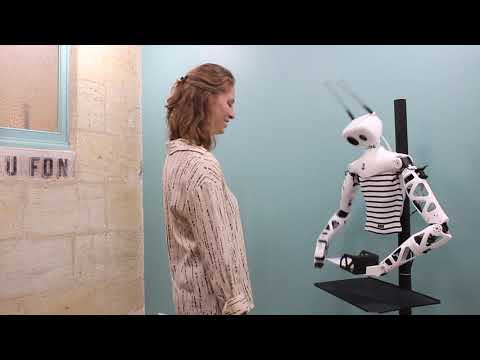 We will soon publish the app and hardware files.
Special thank to @Gaelle, @Simon and @Augustin who worked hard to make it real.