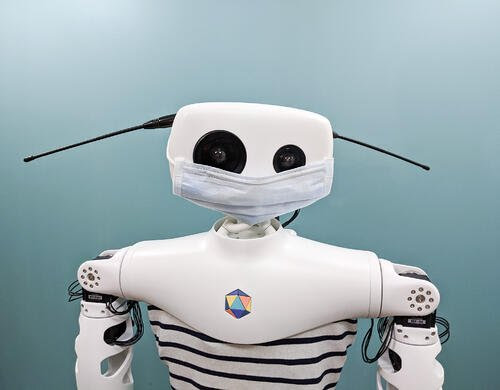 Hey everyone,
Here's a quick update on the covid-19 situation and how it's impacting Pollen Robotics.
France and the Schengen area are currently in a partial lockdown and because of that, many of our suppliers have stopped their production. Sadly, we're not able to make more robots in the immediate, and we have reasons to believe that it should be like this for one to two months.
What you can do to support us, is simply help us keep the AI/robotics community alive. As you know, Pollen Robotics is a start-up company that prides itself on designing and building open-source material so it benefits everyone. We're a dedicated team of 4, and it is because of people like you that we will keep making awesome robots.
We've got something pretty cool we want you to help us create: we're currently designing a simulator software that will allow our users to test a 3D-visualized Reachy!
Want to be involved in its programming/testing? Just let us know…
The team @ Pollen Robotics